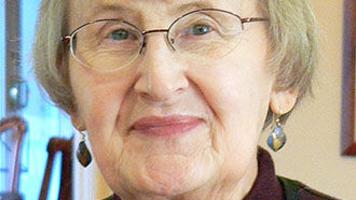 Deanna Mauldin | Death notice | johnsoncitypress.com
[ad_1]
JOHNSON CITY – Deanna Mauldin, 81, of Johnson City, passed away on Monday, August 2, 2021. Deanna was originally from Texas and has made Johnson City her home since 1965.
She taught math at Johnson City schools for twenty-two years. His dedication to students ranged from home schooling for students with special needs to teaching in junior high and high school classes. She received the Presidential Award for Excellence in Mathematics Teaching and the Tandy Scholar, Champion of the Classroom.
Deanna received her Bachelor of Arts in Education with a major in Mathematics from the University of Kentucky. She received her Master of Arts in English from East Tennessee State University while raising three children and teaching full time.
Deanna received a lot of fun from her family – making Christmas the most special thing there is, giving herself generously, and visiting her grandchildren as much as she could. She loved camping and hiking in her youth. She always had room on the back porch of her cabin for her family and friends to pull out a rocking chair and enjoy a cup of tea, a drink or wine and the mountain view. In retirement, she enjoyed traveling and spending time with loved ones. One of her gifts was to be able to receive joy in simple, everyday things like birds at the bird feeder, a good Frappuccino and flowers from the garden.
Deanna was an accomplished pianist. His lifelong love of music included playing the church organ as a teenager, instilling a love of music in his children, and being a staunch supporter of the Johnson City Symphony Orchestra.
A wide range of people knew her not only for her teaching, but also for her work as a Girl Scout troop leader, volunteering at the Jonesborough International Storytelling Center, and organizing hikes and lasagna dinners for students. in calculation.
She was a sincere and generous friend.
She will be sadly missed by her husband of sixty-one years, Guy Mauldin; his daughters, Melanie Mauldin Raanes and Rebecca Mauldin; son Craig Mauldin; and her grandchildren Catherine Raanes and Steven Raanes. Other beloved members of the family include her sister-in-law, Ruth Couch; niece Melissa Broadwater and her family; nephew Bob Couch and his wife Karen.
Deanna Mauldin's family will receive friends from 6 p.m. to 8 p.m. on Friday August 6, 2021 at Tetrick Funeral Services in Johnson City.
Memories and condolences can be shared at www.tetrickfuneralhome.com. Tetrick Funeral Services, 3001 Peoples Street, Johnson City, TN 37604, are honored to serve the Mauldin family. (423) 610-7171
[ad_2]