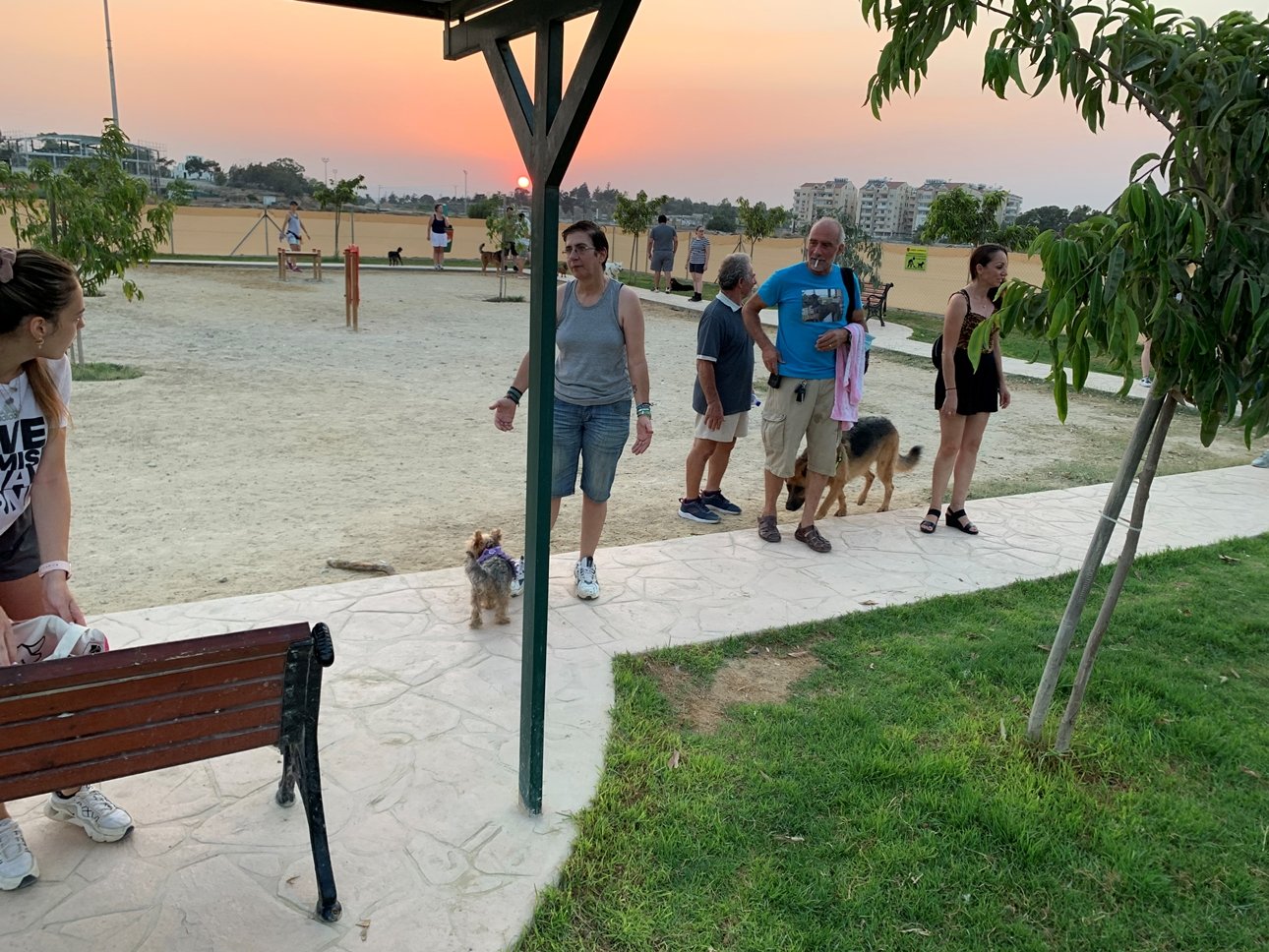 Larnaca Dog Park is a meeting place for pets and owners
Larnaca Municipal Dog Park has become a gathering place for pet owners and their dogs since it opened earlier this year, the city's municipality said on Monday.
In an announcement regarding the recent Human-Animal Coexistence Seminar, the municipality said the dog park has become a gathering place for pets as well as owners.
A private Facebook group has also been created for owners of dogs that frequent the park.
At the park, dogs can walk and exercise with the specially designed training equipment.
The seminar, which was held in the Tasos Mitsopoulos municipal parking lot near the dog park on Friday, aimed to raise awareness and share information on issues related to the proper treatment, care and behavior of pets, said the municipality.
It was co-organized with the Larnaca Veterinary Services, Animal Police and the Larnaca-Famagusta Animal and Bird Protection Association and sponsored by the Larnaca Lions Club.
The seminar was addressed by Mayor Andreas Vyras.
Other speakers included Senior Health Inspector Androula Andronikou – Nikolaou, Larnaca District Veterinarian Pavlos Papadopoulos, President of the Famagusta-Larnaca Association for the Protection of Animals and Birds Christos Karoulas, Police Representative for animals Vyron Vyronos, chairman of the Pancyprian Veterinary Council Kyriakos Spanoudis and canine behaviorist Avraam Themistokleous.
The seminar ended with a draw for various prizes donated by pet stores and other businesses.