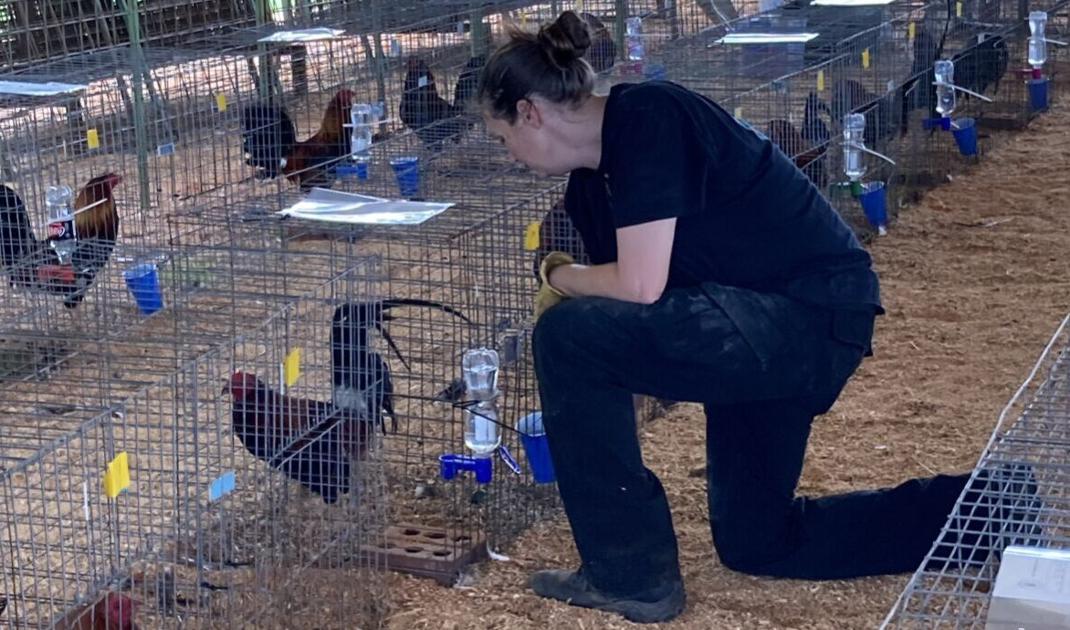 Local animal group helps roosters involved in Rusk County rooster fights | Local News
Roosters seized in Rusk County in what police described as a cockfighting incident earlier this month will soon have homes thanks to the efforts of a local animal rights group.
On July 4, 13 men were arrested for cockfighting after Rusk County Sheriff's Deputies found roosters in cages at an address at CR 2132.
As a crowd rushed into the woods, 87 roosters and nine vehicles were seized and 23 citations issued, Rusk County Sheriff Johnwayne Valdez said last week.
Lisa Waugh, co-founder of Rusk County Pets Alive, said the Humane Society of the United States has asked the organization to take legal custody of the birds from the sheriff's office. Most of the roosters were transferred to the group on Tuesday morning.
American Pets Alive is a national organization dedicated to reducing the number of euthanized animals in shelters. Rusk County Pets Alive was founded in 2018, and their goal is to save animals and reduce overcrowding at their local shelter, the Henderson Animal Center.
Valdez said the Rusk County local received 75 roosters after the others died.
Rusk County Pets Alive will be responsible for marketing roosters on petfinder.com and handling paperwork for adoption contracts and placement information for retired roosters for adopters. Animal Investigation and Response, a Fort Worth nonprofit, takes care of the daily care of roosters, Waugh said.
Waugh said the roosters were taken to a secure location in Gilmer for ongoing care and monitoring, including microchipping, deworming, disease testing, behavioral assessment and wound treatment, until that birds are allowed to be adopted.
"Rusk County Pets Alive has never been involved in a rooster rescue before, but we were proud to join this group of organizations with Sheriff Johnwayne Valdez to help set a new standard in Texas. Traditionally, animals confiscated in the battle rings were automatically euthanized, "Waugh said. "It turned out that this is no longer an acceptable practice. The combination of the forces of the Humane Society of the United States, Animal Investigations and Response and Rusk County Pets Alive harnesses a tremendous amount of resources, which can be mobilized for good.
She noted that the roosters have calmed down.
"Once they're out of a stressful environment and treated humanely, they quickly become submissive," Waugh said. "Only a few are still aggressive and are taken care of by competent technicians."
Including the July 4 incident, the sheriff's office responded to two cases of cockfight in the past month, Valdez said.
"It's against the law, and if people call them out or run into them, obviously we're going to act on it," Valdez said. "Cockfighting is illegal and as long as it is illegal our job is to enforce it."
Since sharing the news of the cockfighting arrests on Facebook, Valdez said the response has been overwhelming, noting around 1,200 comments.
"It is never my intention to euthanize these birds," Valdez said. "(We would) rather give them a chance. I couldn't be happier with the outcome."
An adoption event for roosters will take place in Gilmer in about a week, Valdez said.