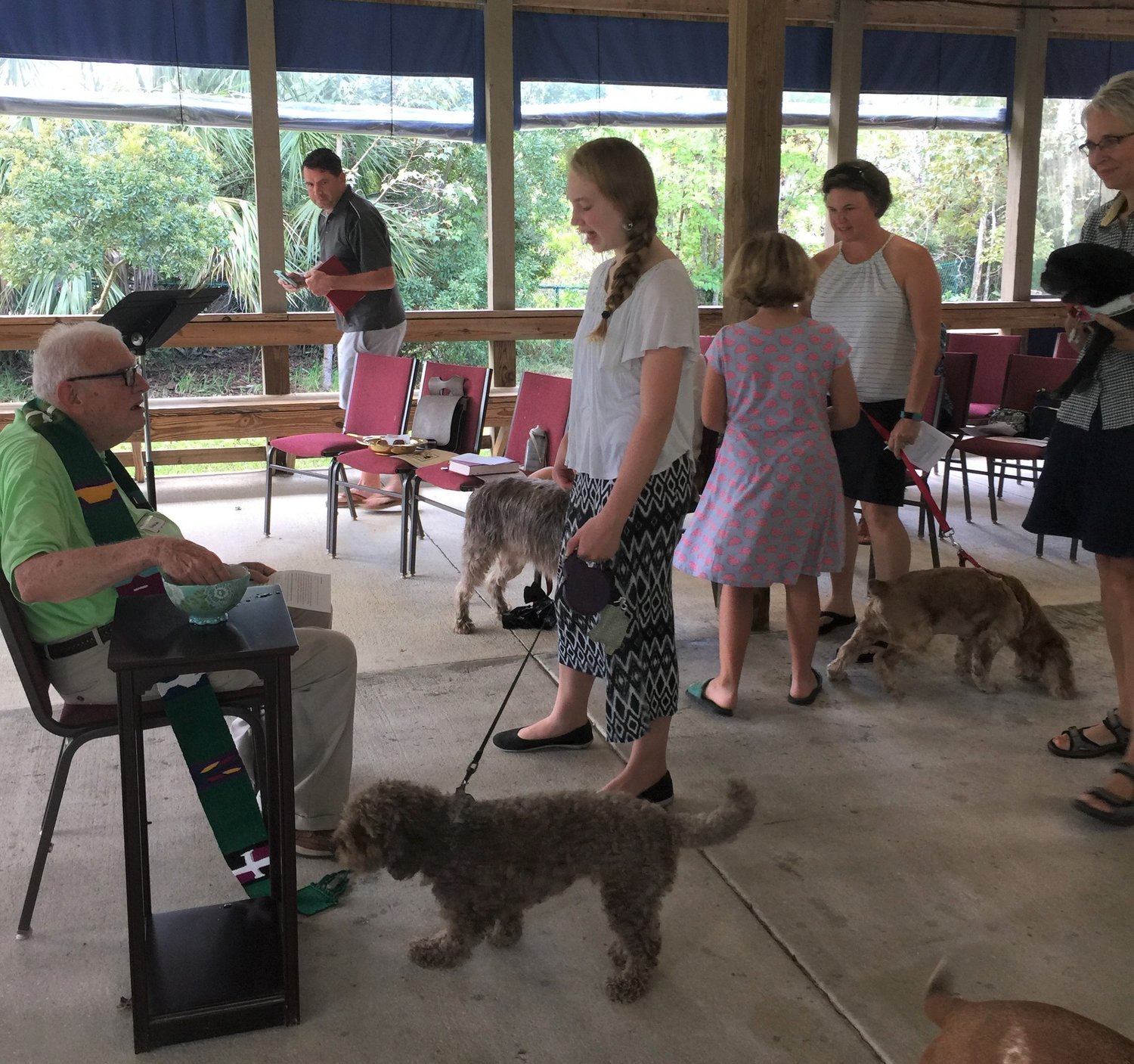 Lord of Life Lutheran Church Provides Animal Blessing
[ad_1]
It is not a typical church service when there is an abundance of four-legged family members in attendance.
The Lord of Life Lutheran Church is unusual in that it welcomes well-behaved dogs at any time in church, but its annual blessing of the animals usually brings out an abundance of waving tails at this cheerful, laid-back service that honors Saint Francis of Assisi, the patron saint of animals.
The service is scheduled for 9:45 a.m. on Sunday, October 3.
"We have had this blessing for about five years, and it is truly nice to see our beloved pets receive a blessing from our Pastor Kerry Hinkley," said Sheila Kolesaire, church board chairperson. "One day a devotee just brought her miniature dachshund with her to regular service, and it kind of freed up other members to start bringing their dogs to church. We even have a foster dog named Traveler most of the time, when he's not going on an adventure with his owner. He has grown since then and we decided that our pets were important to us and we should take this opportunity to bless them on this day.
For animal blessing, each animal comes with its owner at the end of the service to be blessed with water by the pastor. There is usually a reading of the poem "The Rainbow Bridge" or other poem about animals, some treats for the animals to eat, and a gift for a few happy owners and a child.
Saint Francis is the patron saint of the environment and animals because he loved all creatures and would have preached even to birds. The blessing is celebrated annually on October 4 or the Sunday closest to that day.
Lord of Life Lutheran Church venerates in a former barn at 276 Roscoe Blvd. North. The church is part of the Evangelical Lutheran Church of America, one of the largest Christian denominations in the United States with approximately 4 million members.
For more information, visit https://lordoflifepvb.org or Facebook @lordoflifepontevedra or Instagram @lordoflifepvb.
[ad_2]