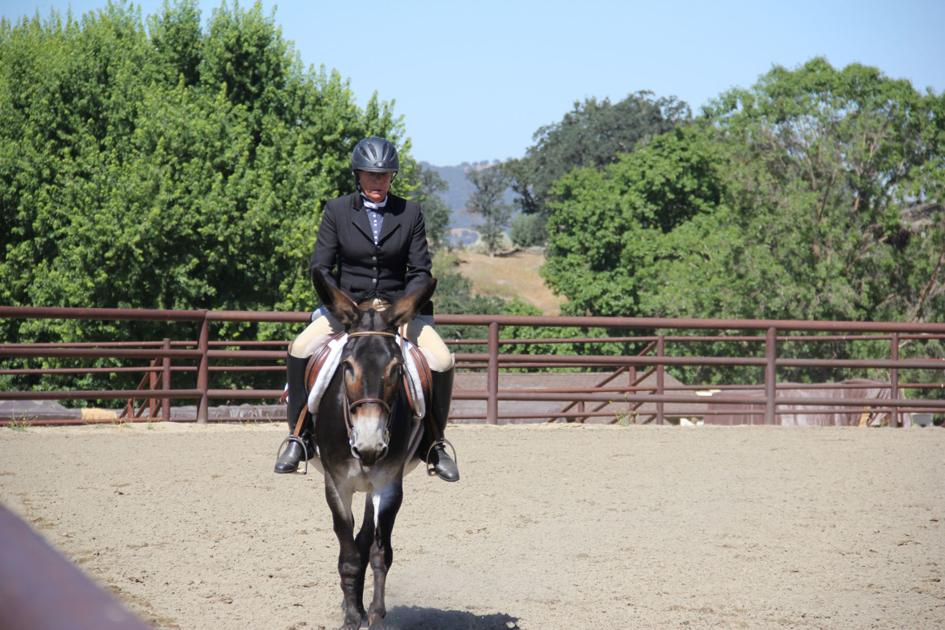 Visitor's Guide: Animals in abundance | Visitor-guide
[ad_1]
There is no shortage of options for wildlife hunters in Tehachapi, as creatures ranging from cuddly to exotic can be found in many places around the city.
There is also no shortage of options for those looking to provide a new home for pets, as the city has a wide range of shelters seeking to provide pets for future owners.
ADORABLE ALPACAS
Located at 24815 Cummings Valley Road, Adorable Alpacas is still feeling the effects of COVID-19, as tours are currently only open to one group at a time. They hope to be fully open by July.
When fully operational, Adorable Alpacas typically runs tours from noon to 4 p.m. on Saturdays and Sundays, where visitors can contemplate two types of alpacas, huacayas and suri, before commemorating their visit with a visit to the gift shop.
The organization also offers alpacas for sale and stud services. Those wishing to obtain more information can visit adorablealpacas.com, or can contact by phone at 661-805-3895 or by email at AdorableAlpacas@aol.com.
OBSERVATION OF BIRDS FROM THE AUDUBON SOCIETY
Founded in 1973, the Tehachapi branch of the Kern Audubon Society holds meetings on the first Tuesday of every month at 7 p.m., according to the organization's website. Participants visit common and unique habitats in California, documenting the many birds they spot along the way.
Past trips have taken bird watchers to places like the Kern National Wildlife Refuge, Wind Wolves Preserve, and Carrizo Plain National Monument.
Optimistic members can register at kernaudubonsociety.org or send a request by mail to Kern Audubon at PO Box 3581, Bakersfield, CA 93385. An individual membership costs $ 20, according to the organization's website.
FÉLINE CONSERVATION CENTER (THE CAT'S HOUSE)
Aiming to provide "the protection and preservation of the world's most endangered felines," the Feline Conservation Center, aka The Cat House, currently operates from 10 a.m. to 4 p.m. daily except Wednesday and Sunday.
Located in Rosemonde, the center is home to more than 70 endangered felines and also organizes private and behind-the-scenes tours by reservation. Adult tickets cost $ 10, children are $ 5, while seniors and serving military personnel can enter for $ 8. Children under 3 are admitted free.
For more information call 661-256-3793, email cathouse@qnet.com or visit cathouse-fcc.org.
BEAR VALLEY SPRINGS EQUESTRIAN CENTER
Spread over 40 acres, the equestrian center offers two pastures, a participation area and a nature trail riding course among other amenities for local horse enthusiasts, and is open from sunrise to sunset daily from the week.
The center has six arenas that cover a wide range of equestrian disciplines, including dressage, driving, cattle trials and show jumping.
While there are many top level attractions, the highlight is a 50 mile trail system that contains trails of varying degrees of difficulty, ranging from flat meadows to high mountain terrain at elevations ranging from 4,000 to 6,000 feet.
For more information, call 661-821-3960, visit bvsa.org or check out the Equestrian Center's Facebook page.
RESCUE OPTIONS
Marley's mutts: A rehabilitation center, Marley's Mutts works to save dogs from overcrowded shelters and prevent the euthanasia of abandoned animals in search of a high quality of life. A list of adoptable dogs is available on the organization's website, marleysmutts.org. Marley's Mutts is located at 1121 W. Valley Blvd., Suite I # 140, in Tehachapi. For more information on how to adopt or other general inquiries, call 661-556-7178.
Tehachapi Humanitarian Society: Now 25 years after it began operations, the mission of the Humane Society is "to reduce overpopulation of companion animals by providing assistance with the cost of spaying or spaying surgery." It also aims to prevent cruelty to animals, ensure humane treatment of animals and provide educational material on these issues. For more information call 661-823-4100 or email tehachapihumane@yahoo.com. Donations can be made through the organization's website, tehachapihumanesociety.com.
Have a Humane Society Heart: Have a Heart aims to save abandoned, abused and injured animals, while providing low-cost vaccination and sterilization programs. The group also offers animal adoptions through petfinder.com, with adoption apps available at haveahearthumanesociety.org. It is located at 1121 W. Valley Blvd., Suite A, in Tehachapi. For more information call 661-822-5683 or email haveaheart@bak.rr.com.
STOP (Save the orphan animals of Tehachapi): Save Tehachapi's Orphaned Pets, or STOP, has created a network of shelters for abandoned animals. The organization houses each animal in a caring environment until the right owner is found. More information can be found at stoprescue.org. STOP staff can also be reached at 661-823-4100 or contact@stoprescue.org.
[ad_2]