Applications for the practice of argonomy on the farm are now open
Vermont Agency for Agriculture, Food and Markets The Farm Agronomic Practice (FAP) program is now open for applications from Vermont farms to support the installation of field conservation practices this summer through next spring. This program invests in soil-based agronomic practices that improve soil quality, increase agricultural production, and reduce erosion and surface runoff from agricultural fields.
The Farm Argonomic Practice program operates on a first-come, first-served model and requires relatively little paperwork compared to some other funding programs. If you are interested in implementing conservation practices on your farm, we encourage you to learn about this program and apply as soon as possible. Applications are currently being accepted for Vermont farms interested in starting new agronomic practices between July 1, 2022 and June 30, 2023 can now apply.
The program cannot fund the same practice on the same area that the applicant is receiving payment under another state or federal agreement (such as EQIP or CSP)
Riparian forest buffers are combinations of trees and shrubs designed to lessen the impacts of land use on a water body. These areas are connections between aquatic and upland habitats for wildlife and can also serve as linear connections to other habitat areas along the body of water.
Join Wisconsin Land + Water, Wisconsin NRCS, and the Savanna Institute for this free webinar that will review NRCS criteria and guidance for riparian forest buffers and tree and shrub combinations designed to mitigate the impacts of land use on a body of water.
Webinar: May 26 at 10 a.m.
The 73rd Annual St. Johnsbury Pet Parade is coming! After all the canceled and virtual events of the past few years, this year's parade is particularly meaningful. In honor of all the pets that have brought us comfort and happiness over the past few years, this year's parade theme is "Our Pets, Our Heroes".
We are looking for sheep, horses, cows, goats and of course domestic animals for the parade. All animals and their human friends are welcome. Help us make this the biggest pet parade ever!
Pet Parade: June 4 at 10:00 a.m.
The 20th Annual Vermont Employee Ownership Conference (VEOC) will be held June 9 at the Dudley H. Davis Center at the University of Vermont in Burlington. Learn about the unique benefits and challenges of employee ownership during this full-day event, featuring 19 informative workshops and a keynote address from Jennifer Briggs, CEO of Modern Times Beer. This year's keynote will explore "Three Horizons of Employee Ownership: Policy, Company Future and Individual Performance". Registration for the 2022 Vermont Employee Ownership Conference is now open. Register before June 3 to take advantage of the reduced price for early bird registration.
VEOC Conference: June 9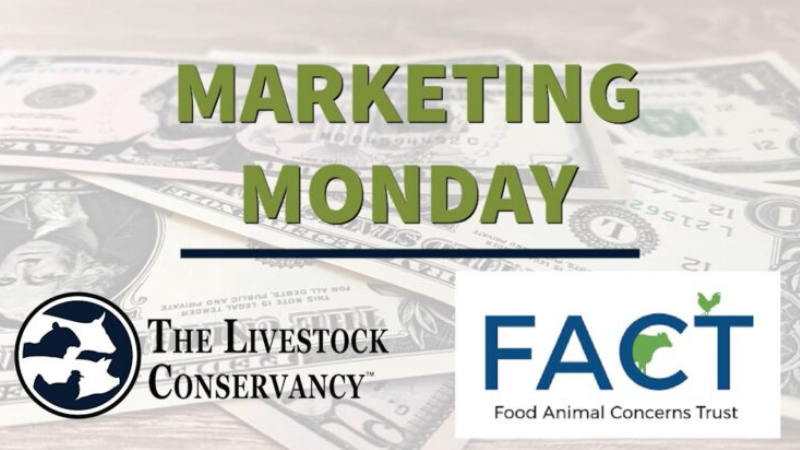 Knowing your audience is the basis of any marketing strategy. Once you understand who you want to connect with online and in person, you can turn those connections into meaningful relationships. In this monthly Facebook Live series, The Livestock Conservancy and Food Animal Concerns Trust will help farmers and small business owners build their audience into a community. In the upcoming webinar, How to Build Audience Engagement on Social Media, Paige Jackson returns to help you build your social media foundation to increase audience engagement and build brand awareness. All sessions are recorded.
Webinar: May 23 at 2 p.m.