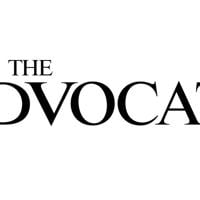 Around Livingston for January 19, 2022 | Livingston/Tangipahoa
FEMA provides assistance with contractor screening, flood insurance
FEMA Mitigation Specialists will be on site Jan. 18-22 at Stine Home & Yard in Walker to help residents learn about rebuilding and protecting homes from future disaster damage, such as high winds and water.
They will also have information on selecting contractors, flood insurance, roof repair and other topics. No appointment is necessary.
FEMA mitigation specialists will be available from 7:30 a.m. to 6 p.m. at Stine Home & Yard, 29200 S. Walker Road.
eat okra
The 11th annual Watson Bird and Sausage Gumbo Cook-Off themed life, liberty and the pursuit of the best gumbo is scheduled for January 29 at the Livingston Parish Fairgrounds.
Doors open at 10 a.m. with an opening ceremony at 10:30 a.m. Prize giving at 4:30 p.m.
The cost is a $15 donation and people 36 inches and under are free. Many different okra recipes will be prepared and available. All proceeds were donated to Quad Area Vets and Mission 22.
At 11 a.m. Kids Korral opens and the entertainment begins with Eddie Smith Band, Ampersand and Chris LeBlanc.
For more information, contact Bobbi Jo at (225) 337-0041.
It's Carnival time
Parade of boats: The Krewe of Tickfaw will hold their 10th anniversary boat parade at 2 p.m. on February 19. The Krewe is looking for sponsors. All proceeds will go to the Springfield Fire Department. Contact committee members for more information: Renee Harrell (985) 969-1068, Christina Pierce (985) 974-4762, Kimberly Gill (504) 915-1347 or Kristin Hutchinson (985) 974-7017.
Animal Parade: The City of Walker is planning a pet parade at 11 a.m. on Feb. 12, followed by Cajun/Mardi Gras music, food vendors, pet stalls and more at Sidney Hutchinson Park. Park events will take place from 1 p.m. to 4 p.m.
Pre-registration is required for the Krewe of Barkus Pet Parade. Email sandi.mcgrew@walker-la.gov for the registration form. Registration is required by February 6. $10 per animal.
Library activities
The library offers many activities in January, including book clubs, games and crafts. Here are the highlights of each branch. Be sure to call or visit www.mylpl.info to reserve a spot.
Main branch in Livingston, (225) 686-4160
5:30 p.m. Thursday, January 20: Aromatherapy Spa Craft for ages 18 and up. Learn how to make essential oil diffusers and candles.
Albany-Springfield Branch, (225) 686-4130
11 a.m. Saturday, January 22: Purple Swallow conservation initiative for all ages. Krista Adams of the Purple Martin Conservation Initiative will provide information on migration, nesting, housing and other facts about this songbird.
Denham Springs-Walker Branch, (225) 686-4140
2 p.m. Thursday, January 20: Composting 101: Save those watermelon rinds for ages 18 and up. Would you like to reduce your curbside waste, while earning free potting soil and always having fishing worms on hand? Let Joette Leblanc show you how easy and versatile composting can be.
South Branch, (225) 686-4170
5:30 p.m. Tuesday 25 January: Book Bingo for all ages. Refreshments provided. Win a game and choose a book as a prize. Everyone will leave with a book.
Watson Branch
5:30 p.m. Thursday 20 January: Latte Art for 12-18 year olds. Learn the science behind latte art.
6 p.m. Saturday, January 22: Outdoor movie night: "Raya and the Last Dragon" for all ages. Popcorn and drinks offered. Bring chairs or blankets.
Send news and events for the parishes of Livingston and Tangipahoa to livingston@theadvocate.com by 4 p.m. Friday or call (225) 388-0731.