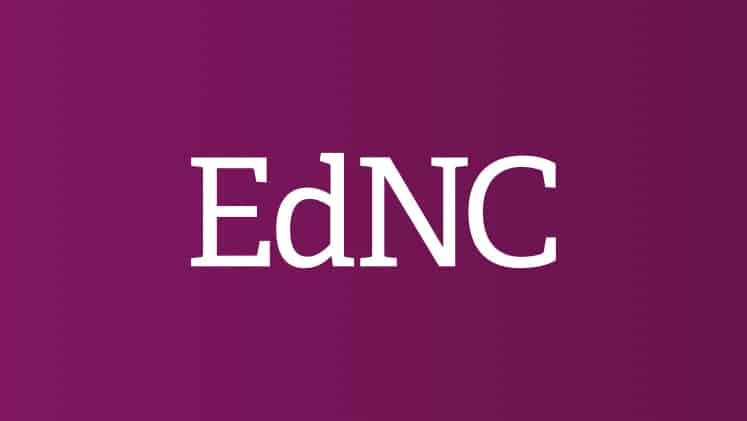 Equity at the center of quality early learning
'How far are we from our ideal learning?'
Early Bird readers, hello again. New arrivals, welcome! If you received this email, you can sign up here to receive it every two weeks and join our conversation about the issues facing young children in North Carolina and those who support them. If you're already a subscriber, help us reach more people by sharing this with your friends and colleagues interested in early childhood education.
In the latest edition of Early Bird, I broke down what two researchers told me about pre-K quality. They said the question is not whether to provide pre-K, but how. Curricula shouldn't focus too much on academic skills emphasized in elementary school, they said. One researcher said more abstract skills, like language and executive functioning, are more likely to set kids up for lasting success.
Once we agree on what matters in early childhood education, how do we measure it? Pre-K classrooms are part of a larger context – of organizations like schools and daycares, of an early years system with rules and policies, and of communities with assets and needs varied. A new guide from Trust for Learning presents a vision of how to holistically measure the quality of early learning, with equity – of access, experience and opportunity – at the centre.
A panel of early childhood measurement experts broke down the report on Thursday. Here are some of their key considerations for educators and policy makers measuring success:
Equity must be considered in what is measured, how the information is collected and how it is used.
It is important to listen to parents and families when deciding how we define quality.
Quality observers should reflect the educators and classes they rate.
Policies should not penalize programs and communities for lack of resources.
Educators need actionable insights.
Lydia Carlis, program manager and human resources manager at Acelero and Shine Early Learning, said working with parents, educators and other stakeholders to answer these two questions is a great first step for leaders: " What would be different, better, improved for children, families, communities, if we achieved what we believe to be the quality of our programs?… How far are we from our ideal learning, and what are the steps that can lead us to get there?"
cries of the road
Thank you to everyone who reached out with thoughts on pre-K quality and story ideas in eastern NC. EdNC will travel to all 100 counties by the end of June to surface stories and better understand how news and information travels locally.
Earlier in March, I spent a day in Greene County visiting schools with Superintendent Patrick Miller, including the district's Pre-K Center. Kudos to Miller and Pre-K Director Yuvonka Davis for welcoming me back and showing me the new playground. Last week I was in Onslow County at One Place, formerly known as the Onslow County Partnership for Children, and Abundance of Love Learning Center, a daycare center in Jacksonville.
Shout out to Molly McCabe, communications manager for One Place, and Georgia Fonville, the center's assistant director and longtime educator in Onslow and Pender County. After retiring as an elementary school principal in 2010, Fonville told me that finding himself in early childhood was "God's doing." She said the center turns away parents every day due to a lack of staff. Many of the center's employees are seniors.
"There's a lot of learning going on here," she says. "People call it professional babysitting, or just babysitting. It's more than that. We develop these children for life.
---
Early Bird reads: What We Write
The quality of early learning is important. How should we measure it?
In North Carolina, accredited early care and education programs are measured by its Quality Rating Improvement System (QRIS), which awards programs up to five stars. The state has one of the oldest quality rating systems, established in 1999, and in 2017 it was spending more than any other state on its rating system — $13 million per year, according to a study from the National Bureau of Economic Research.
Stars are awarded depending on environmental factors, such as the safety and quality of equipment, and the level of training of teachers. Stars dictate the amount of money programs receive per child through the state grant program, as well as whether programs can host NC Pre-K, the state's pre-K program for 4-year-olds. years.
A school counselor and her dog help students deal with grief
When Martin Bumgarner, a grade one school counselor at Merry Oaks International Academy in Charlotte, found herself looking for resources and strategies to support a grieving kindergarten student, she turned to a trusted colleague who shared an online manual called "Growing Through Grief". This school year, Bumgarner paired the workbook with his certified therapy dog ​​to develop a distinctive approach to counseling grieving students.
Katie Dukes, my Early Years colleague from EdNC, looks at how schools and communities are helping students overcome the grief of losing caregivers. Between January 2020 and mid-November 2021, between 3,600 and 5,000 children in North Carolina experienced the death of a caregiver due to COVID-19. Experts believe that number could now reach 5,800.
The Hunt Institute convenes lawmakers to discuss education policy
The retreat briefing note explained that "early childhood labor has long been undervalued and underpaid." Instead of 41,000 educators before the pandemic, this workforce now consists of 37,000 professionals in 5,600 public and private childcare and early education establishments.
"It's about compensation, compensation, compensation," said Marsha Basloe of the Child Care Services Association, stressing the need to balance the cost of living with the demands of work. "It's really very difficult to take care of young children every day."
Policy makers had the opportunity to continue small group conversations with early childhood providers, which ended with a standing ovation from lawmakers.
---
Your View, For God's Sake: EdNC Insights
outlook | Five Savings and Tax Opportunities North Carolina Families Need to Know About in 2022
"Many North Carolina residents are still grappling with jobs, wage gaps and inflation as interest rates rise," writes Lindsay Saunders, director of marketing and communications at North Carolina. Early Childhood Foundation. "With tax season approaching, here are some tax credit and savings account strategies that can help North Carolina families."
Saunders details what parents and guardians need to know about Children's Savings Accounts, also known as NC 529 plans, the NC ABLE program, the Child Care and Dependent Care Tax Credit. dependent, child tax credit and earned income tax credit.
---
In other early learning news: What I'm reading
---
Research and Resources: Let's Talk Public Will for Child Care
A new bipartisan poll from Hart Research and New Bridge Strategy on behalf of the First Five Action Fund, a national advocacy organization working to advance early care and education at the federal level, has some interesting takeaways. of North Carolina likely voters.
84% say it is important that the budget reconciliation plan reduce the cost of childcare, compared to 94% who say the same for the cost of prescription drugs and 69% who say it is important to combat climate change.
78% say early care and education programs are a good investment of public money. 67% of those who say federal spending is too high think child care is a good investment.
70% say they would be disappointed or upset if their congressman voted to approve legislation that does not include child care investments.
---