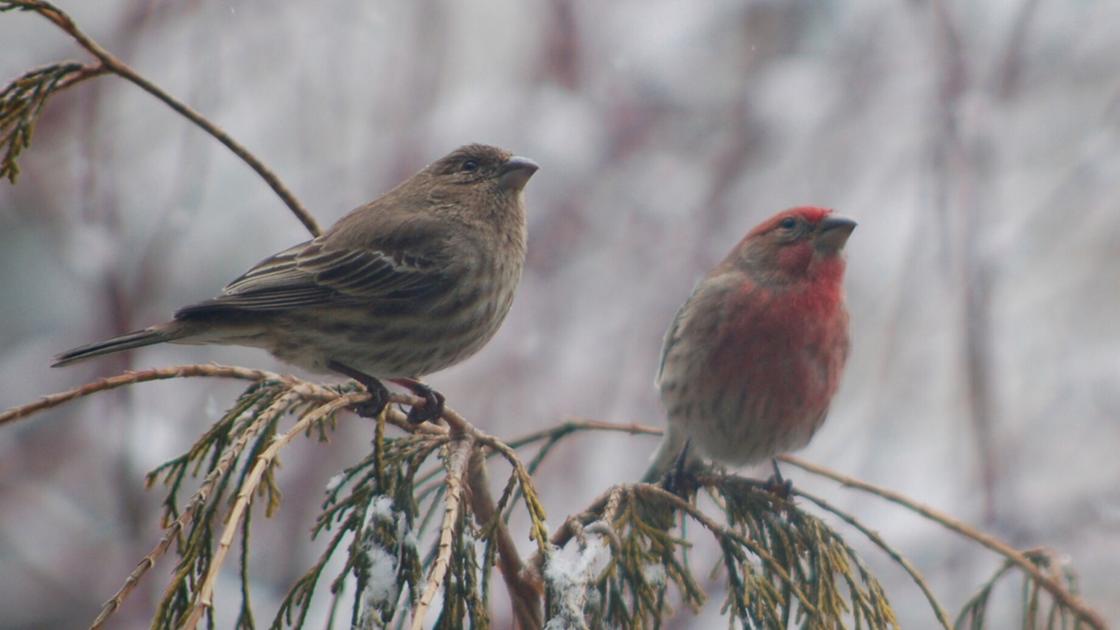 Feathered Friends: When Winter Comes, Birds Return to Feeders | Lifestyles
[ad_1]
Many customers and readers of bird food have asked me why they don't see a lot of birds at feeders. Many often refer to the so-called mysterious bird disease that was apparently present in some southern states last summer.
As I mentioned before, bird disease has never been documented in New York State to my knowledge. And looking at the Cornell Lab of Ornithology website on the matter some time ago, my interpretation was that it wasn't even a problem in this state. But with lackluster action at feeders this fall, I understand why some people may still be making a connection with a mysterious disease.
My response to the slower feeder activity so far is that we've actually had a pretty good fall and the natural supply of wild seeds, nuts, and berries has been quite plentiful. Birds fend for themselves in the wild and most will survive the winter whether we feed them or not. However, we also know that feeding them on some of those very cold, snowy winter days must help many birds survive, which might not have been the case otherwise.
If you have a black walnut on your property, you've probably had more nuts this year than the past five years combined. Our mostly dead walnut produced bushels of nuts. The large shaggy hickory at our Silver Lake property produced more nuts than I can ever remember – they are a pleasant tasting nut, as opposed to the much more common bitter hickory found in woodlands. more humid. The oaks were producing just as well as they often do. I imagine the beeches did well too, but I'm not sure and these beeches are usually stored or eaten very quickly.
So with all those nuts out there, woodpeckers, blue jays, and turkeys probably had a blast. Squirrels are so well supplied with nuts that they haven't had much trouble at feeders so far. The many berries and other seeds are excellent food for many other birds. It's amazing how good birds are at finding food in thickets and forests. And let's remember that many species of birds never come to feeders all winter and do very well.
With much cooler highs and lower lows heading into winter, I think you'll see your bird feeding activity pick up on a fairly regular basis. When the snow begins to stick and the ground begins to freeze, more and more birds will be delighted to visit your bird feeding station. We all look forward to cardinals, woodpeckers, chickadees, nuthatches, chickadees, finches and mourning doves at our sunflower, peanut and tallow feeders. Maybe we will also have northern finches?
I am a huge fan of feeding ground birds when the opportunity arises. Putting a small scoop of mixture or pure white millet on the ground early in the day is a delight for juncos, doves and various native sparrows. Native sparrows include song sparrows, white-throated sparrows, white-crowned sparrows, and possibly other persistent sparrows. English / house sparrows are not native sparrows, nor are they true sparrows. These are weaving finches imported from Europe that are a general nuisance, just as European starlings are also imported from Europe and are also a nuisance. Always a little trouble with good!
Feeding birds on the ground is always much better if you put a plank on the ground and feed on it. I made myself a raised board with 6 inch legs and put a molding around it, then also put a hinged cover on it, which I can close at night or before a big rain event or snow to keep food dry. But you don't have to have that fancy – just place another board on your bottom board to keep the food dry. Usually by the end of the day the food is gone, but if not, you can cover it up to prevent rabbits and deer from cleaning everything up.
Many of those 40 degree fall days would be "sunny days" in the middle of winter. Often times when we have those beautiful winter days, the action of the bird feeder is a bit slower. It's when the real winter kicks in that the feeders should be pretty busy. In the spring they stay busy, as much of the natural food supply is gone, and many birds are used to knowing that your feeders have a reliable supply of food.
You will soon have fun feeding the birds in the winter. Bring your love of birds to nest level and step out into fields and forests and take a bird walk to learn about non-feeding birds. There are a lot of them. I am still collecting the names of those interested in doing this.
I wish you a Happy Thanksgiving and remind you to be thankful for so many things including our many beautiful and intriguing birds!
Hans Kunze is an avid ornithologist and nature enthusiast who has been writing about birds and nature for over 30 years. He writes for The Daily News twice a month. Write to him at 6340 LaGrange Rd Wyoming, NY 14591 or call (585) 813-2676.
[ad_2]