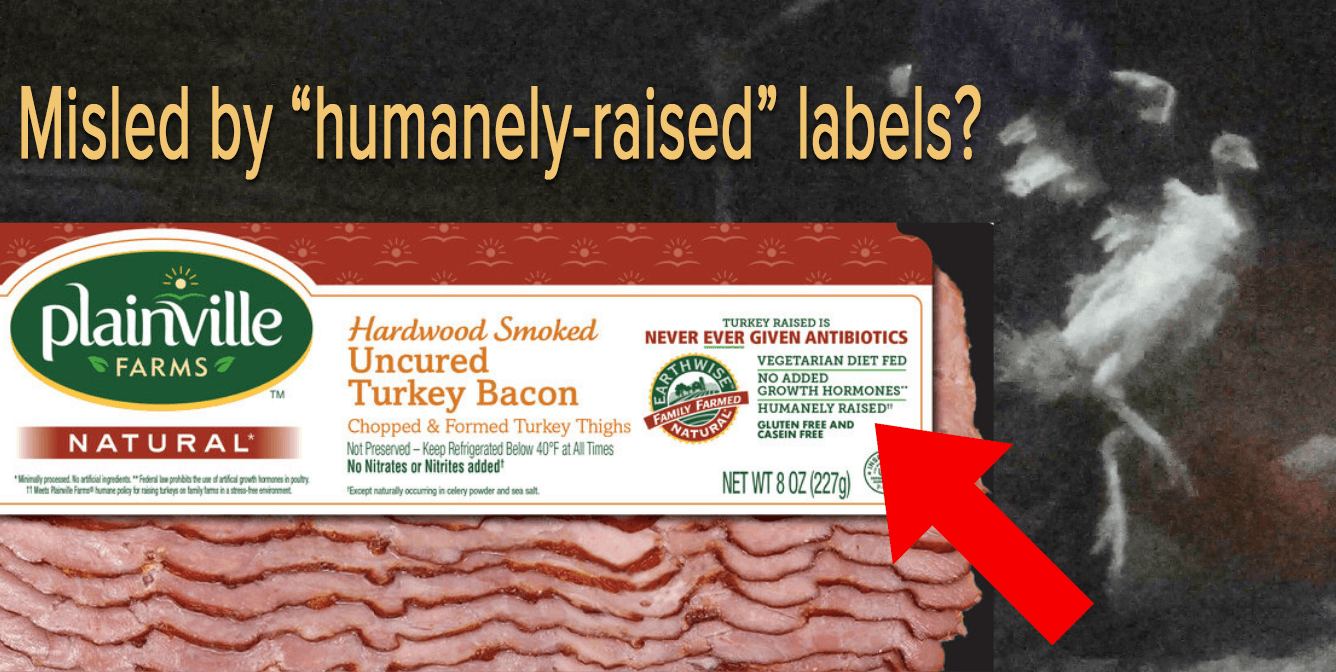 Have you been misled by the "Humane-Washed" labels? Let us know
Happy cows and chickens on sprawling grassy farms can smile at you with 'humanely raised', 'free-range', 'cage-free' and 'pasture-raised' meat, egg and milk packages. but the animals suffer for these foods. Ninety-nine percent of animals used for food in the United States are confined to massive factory farms. They are crammed by the thousands into wire cages, metal crates or other restrictive enclosures, often inside dirty, smelly, windowless buildings. Animals exploited for food bearing "cruelty-free" labels are also often subjected to cramped and filthy conditions, making it clear that "ethical" or "ethical" meat, eggs or milk simply does not exist. anything else taken from an animal.
PETA needs your help end misleading "humane" claims and help animals whose misery is funded by unsuspecting consumers. We need to hear from buyers like you who may have been fooled by "cruelty-free" meat, eggs and dairy.
How can I help ?
'Human' Labels Hide Horrible Cruelty
"Cruelty-free" meat, eggs and dairy is a myth and a marketing scheme that often tricks well-meaning consumers into feeling better about buying inherently cruel products.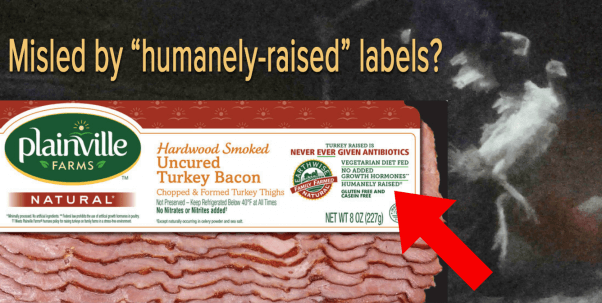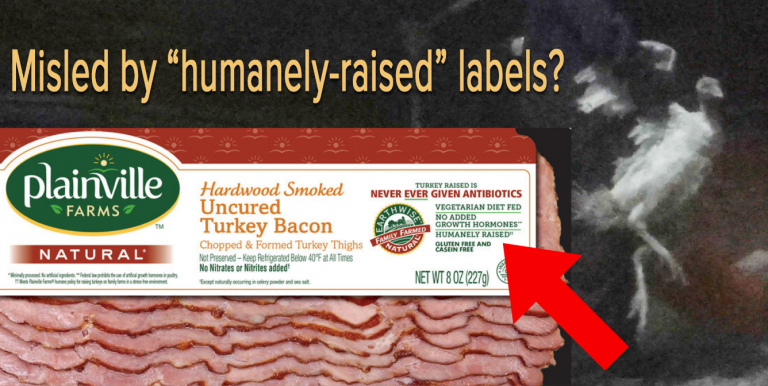 Animals used for food have very few safeguards and existing "humane" certifications fail to prevent suffering. Humane Farm Animal Care certification, for example, allows producers to trim the beaks of young chicks and obtain chicks from hatcheries that kill newborn male chicks in devices that look like meat grinders because they do not benefit the industry, and it does not require that the "laying hens" have access to the outdoors.
At Plainville Farms – a former Whole Foods supplier that claims to produce "cruelty-free" turkey in a "stress-free environment" and is expected to meet higher welfare standards as part of its (now suspended) certification from the Global Partnership for Animals – PETA discovered turkeys that were thrown, kicked and beaten.
At a supplier for Nellie's free-range eggs– which claims to use "certified cruelty-free" eggs – PETA eyewitness video footage revealed that around 20,000 hens were crammed into a single shed with just 1.2 square meters of space per bird, which is barely enough room for their bodies.
Cows used for milk, regardless of the "cruelty-free" labels on the packages, are separated from their babies, often within a day of birth, and the strong emotional bond between mother and calf is traumatically severed. Mother cows often cry for their babies for days after their abduction.
Did you unwittingly fund cruelty?
Did you buy foods with labels such as "free-range," "cruelty-free," or "grass-fed"? Do you go for the most expensive brand with "human" claims on the packaging and think you have been misled? If you care about the way animals are treated and regret purchasing items with humanely washed phrases that you have understood to represent actual farm conditions and believe you have been misled, we want to hear from you!
Did you buy turkey from Plainville Farms?
Do you buy 'Free-Range' or 'Cage-Free; Eggs?
Do you have "human" milk? tell us more
Did you buy turkey from Plainville Farms?
Do you buy "free-range" or "cage-free" eggs?
Do you have "human" milk? tell us more