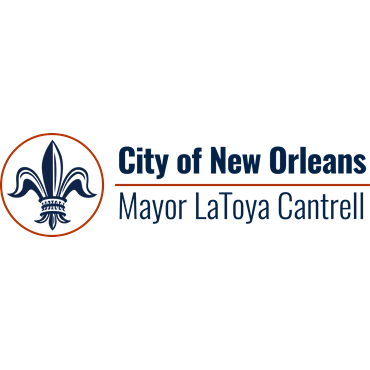 Mayor's Office – News – Articles – October 2022 – New Orleans Mosquito, Termite and Rodent Control Council to Conduct Adult Mosquito Reductions Tonight
The New Orleans Mosquito, Termite and Rodent Control Council will conduct adult mosquito reductions tonight
NEW ORLEANS – The New Orleans Mosquito, Termite and Rodent Control Board (NOMTRCB) will be conducting adult mosquito reductions tonight, weather permitting, in the following locations:
Algiers/Aurora/Behrman within the area bounded by Woodland Drive, General Meyer Avenue, Shirley Drive and General DeGaulle Drive

Algiers/Tall Timbers in the area bounded by Lennox Avenue, King's Canyon Drive, the Algiers Canal and General DeGaulle Drive

Algiers within the area bounded by General DeGaulle Drive, Behrman Highway and Behrman Place

New Orleans East/East Village area bounded by I-10, I-510, Chef Menteur Highway and Bayou Sauvage
Mosquito control activities tonight will target Culex quinquefasciatus, the main vector of West Nile virus (WNV) in the parish of Orléans. The virus continues to circulate in local mosquitoes despite an overall reduction in mosquito numbers in recent weeks. The NOMTRCB urges residents to reduce the risk of mosquito bites by using EPA-registered and CDC-approved mosquito repellents when outdoors, especially at night when mosquitoes carrying WNV are the most active.
Although it hasn't rained recently, mosquitoes can breed in a small amount of water, and breeding sites can be well hidden. The Commission asks residents to check the areas around the house and yard at least once a week and to return all containers with water. Make sure rain barrels are covered with wire netting or treated with screens. Turn over children's toys, water tables and swimming pools when not in use. Empty and replace water from outdoor pet dishes frequently. Scrub the sides of containers and fountains to remove mosquito eggs. Report standing water, unmaintained fountains and pools, construction sites holding water and spilled tires to 311.
Please review and follow additional guidance for home and personal protection.
Protect yourself
Reduce exposure to mosquitoes by limiting outdoor activities between dusk and dawn.

Use air conditioning or sit in the draft of a fan outside when possible

Make sure window and door screens are in good condition to prevent mosquitoes from getting inside the house.

Use CDC-approved repellents that contain EPA-registered active ingredients such as DEET, picaridin, IR3535, or oil of lemon eucalyptus.

When using a repellent, always follow the recommendations on the product label.
Protect your home
Eliminate standing water where mosquitoes breed around your home and yard by tipping all outdoor containers at least once a week.

Make sure pools and fountains are functional and flowing.

Remove trash and clutter and return any items that may contain water, such as kiddie pools, buckets, empty trash cans, children's toys, or planters.

Change water weekly in containers that cannot be removed, such as birdbaths, pet water bowls, or non-functioning fountains.

Scrub the sides of the containers to remove any mosquito eggs that may have settled there.

Rain barrels and other water collection devices to have to be filtered and the water collected must be used within a week.

Aerate decorative ponds, fountains and sugar bowls, or fill them with fish or screens.
Report mosquito problems
Please report mosquito-related issues using one of the following methods:
For more information on West Nile virus, visit the CDC website:
https://www.cdc.gov/westnile/index.html
For pest control tips, reduction announcements and general information, follow NOMTRCB on Facebook, Instagram and Twitter @nolamosquito.
# # #