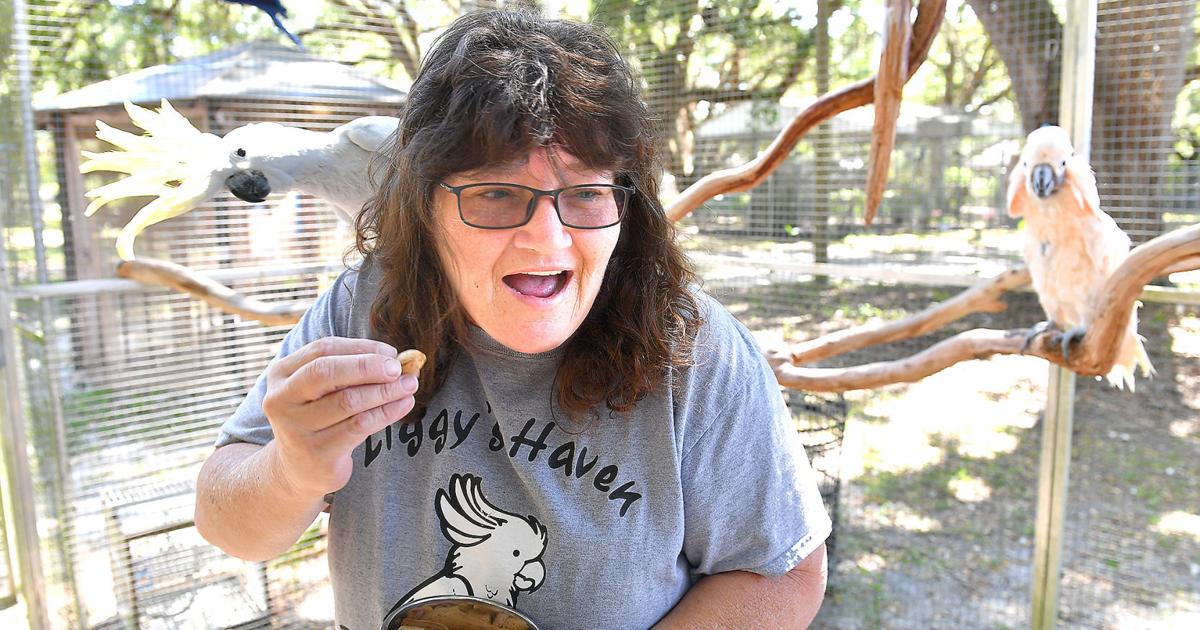 Nonprofit Spotlight: Ziggy's Haven Bird Sanctuary | Local News
Editor's Note: Every community depends on the resources and support that nonprofits provide to people, whether physical, material, or emotional.
The Chronicle's ongoing series, Nonprofit Spotlight, showcases Citrus County's nonprofit agencies that exist to help improve the lives of everyone.
To have your nonprofit organization considered for a spotlight, here is the link to an online form you can fill out:
https://www.chronicleonline.com/site/forms/nonprofit_spotlight
It can get quite noisy at Ziggy's Haven Bird Sanctuary in Inverness.
Lots of chirping, hissing and clicking of tongues, squealing and screaming, even the occasional hiss.
But it's music to Wendy Waas' ears.
Waas is the founder and president of Ziggy's Haven Bird Sanctuary, established in 2003 by Waas's 15-year-old daughter, Tanya, after her beloved umbrella cockatoo, Ziggy, died of a digestive blockage.
What started as a small in-home rescue center has grown into a full-scale sanctuary and adoption center.
"After doing some research, our daughter thought we should do parrot rescue and repatriation," Waas said. "Parrots are herding animals and are really a specialized animal. It takes a lot of training to provide a home for an animal that will most likely outlive you.
Now, in memory of her daughter, Tanya, Waas continues the foster care work that Tanya loved so much.
Ziggy's Haven is home to parrots displaced as a result of pet storage situations, owner surrenders, and facility transfers. Ziggy's provides a permanent home for parrots that would not do well in a home environment. More friendly birds are placed in the adoption center while waiting for the right family.
How many people does it take to run Ziggy's?
Kimberlee Phelps is the Executive Director and manages the day to day operations of the organization and the Board of Directors is responsible and meets weekly to review day to day operations.
Ziggy's relies on its approximately 20 volunteers — and they always need more volunteers, especially on Thursdays and Fridays. Those interested in volunteering can stop by the shrine anytime Monday through Saturday from 10 a.m. to 5 p.m. to fill out an application, take a tour and see if volunteering at a parrot shelter is right for them.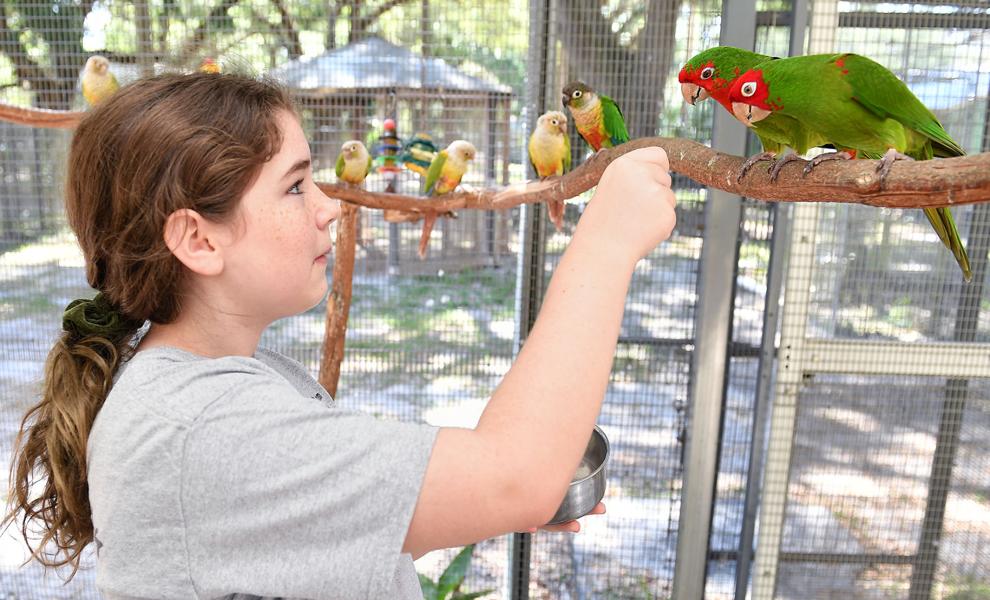 Whwhere does Ziggy's Haven serve?
"We serve animals," said Wendy Waas. "Animals are our first priority. Ensure they have adequate housing, proper food and nutrition, enrichment and veterinary care. We also do this by helping to keep animals home whenever possible.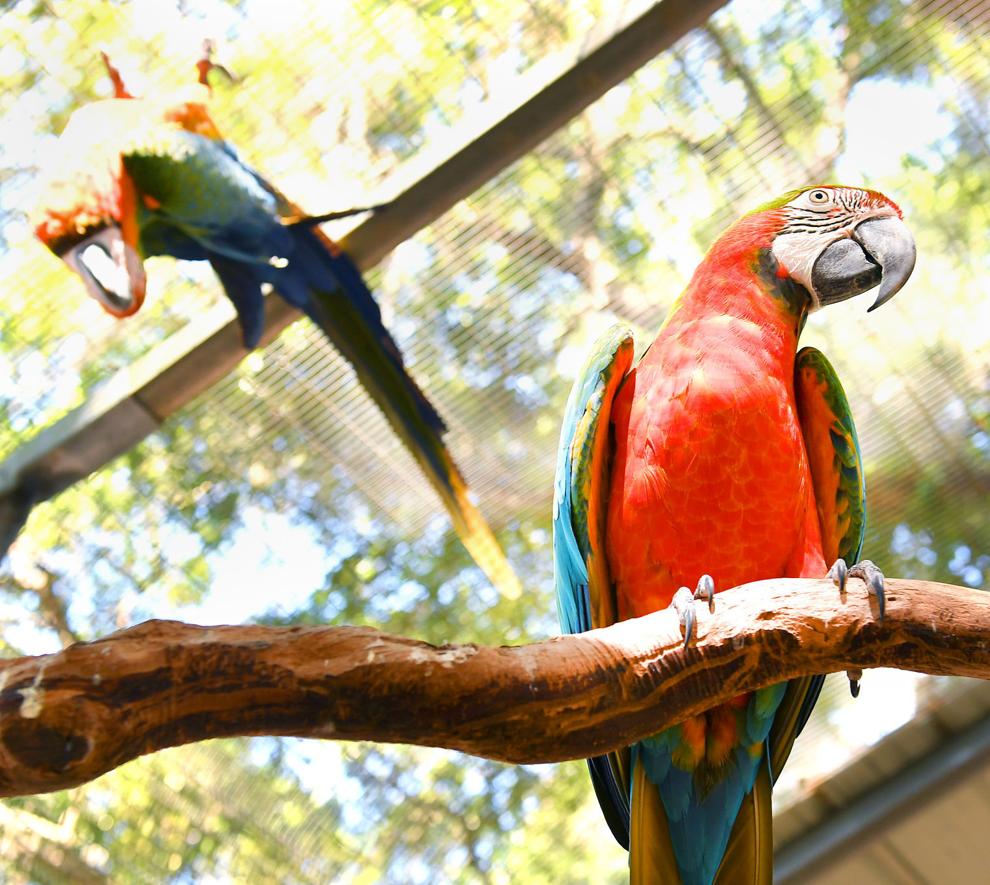 "Sometimes life happens and many people don't realize they have other options but to hand over their bird to a rescue. We help by providing bird food and/or veterinary assistance to those going through difficult times. hard times, as well as long and short term pensions. Many people who board their parrots with us had initially called to return them because they were unsure they would be able to board them for an extended period. Our first priority is to help keep the bird home as much as possible," she said.
How is Ziggy's Haven funded?
The annual operating budget is $80,000, but that does not include much-needed property improvements and the construction of habitats for the parrots and animals that call Ziggy's Haven home.
Funding comes from public donations through adoption and surrender donations, parrot boarding and grooming, on and off-site fundraising, tours and direct donations.
How has the pandemic affected Ziggy's Haven?
"We lost several volunteers when the pandemic first hit," Waas said. "Also, donations went down because people weren't working. Things started to improve last year, but now, with the current economy, donations are starting to drop again. People have to choose whether to donate or put gas in their car, pay for groceries, etc. Things are getting tough again, and I don't think it's related to the pandemic.
What motivates everyone at Ziggy's?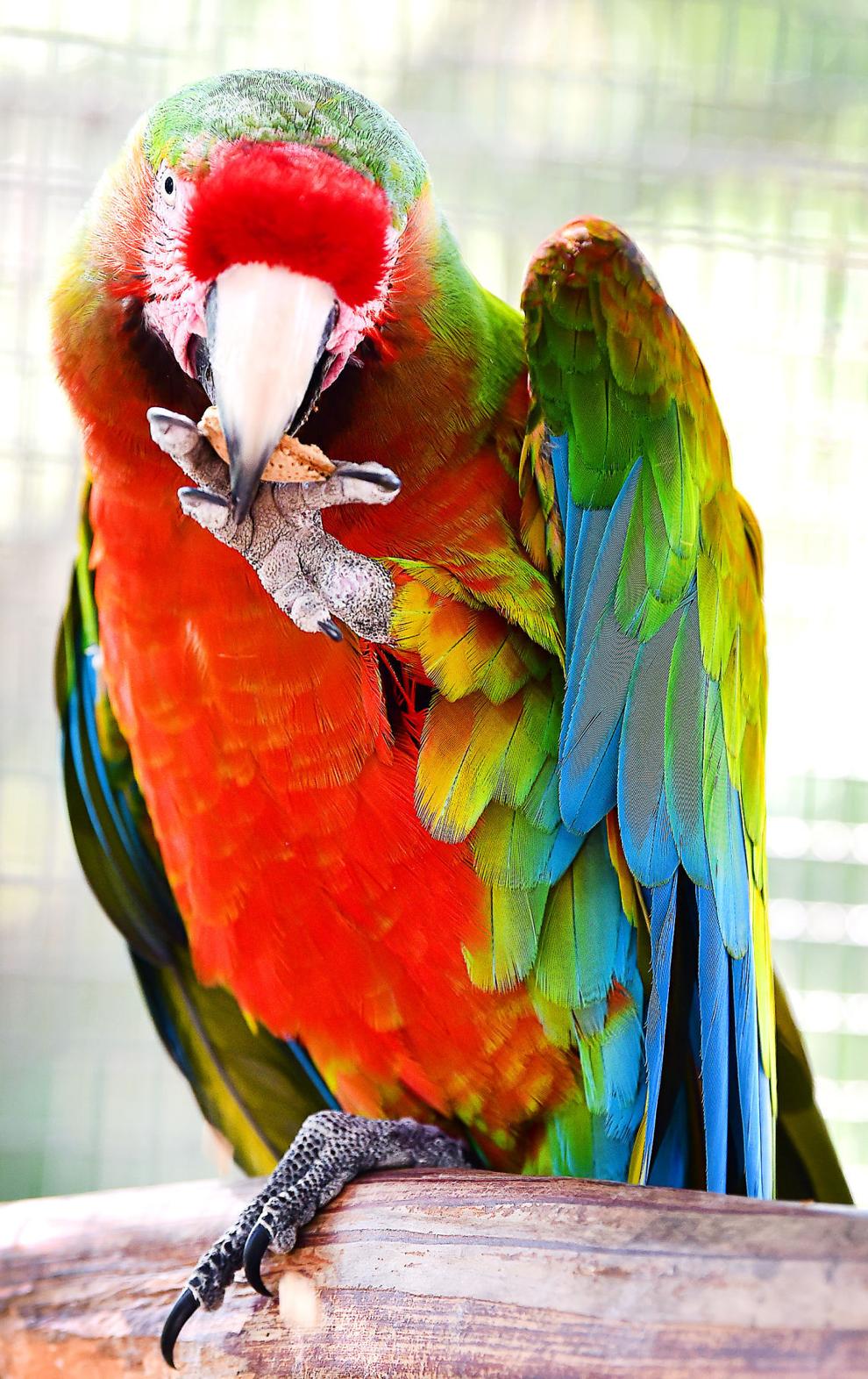 First and foremost are the more than 300 animals that call Ziggy's Haven home, Waas said. It's love for animals, helping people keep their birds whenever possible, pairing "good birds with great people" to find the perfect home for adoptable birds, teaching young volunteers to be owners responsible animals, making a positive difference in the lives of birds and the lives of people who stop to visit the sanctuary.
"So many things drive us," Waas said, "but I think it's mostly the love of animals."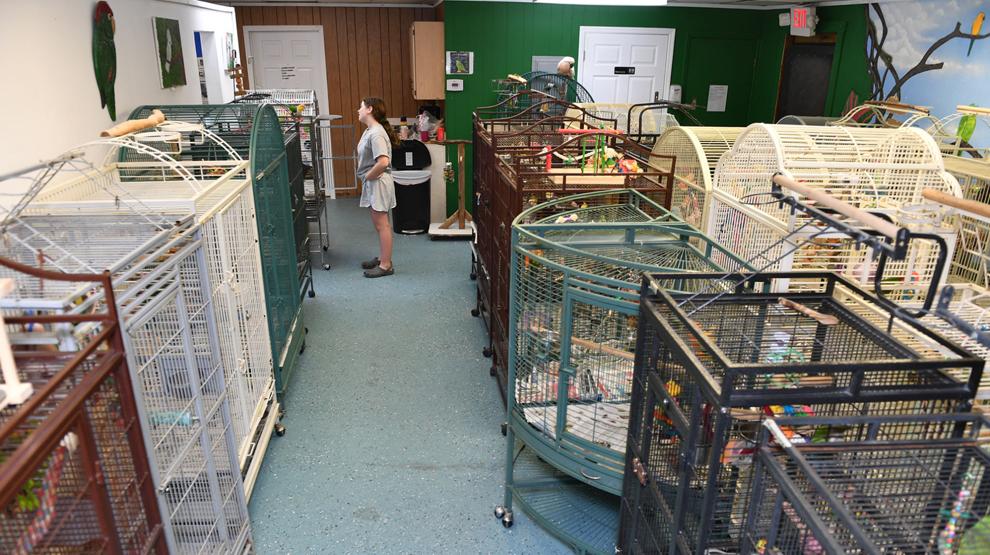 How the community can help Ziggy's Haven in its mission to help displaced birds?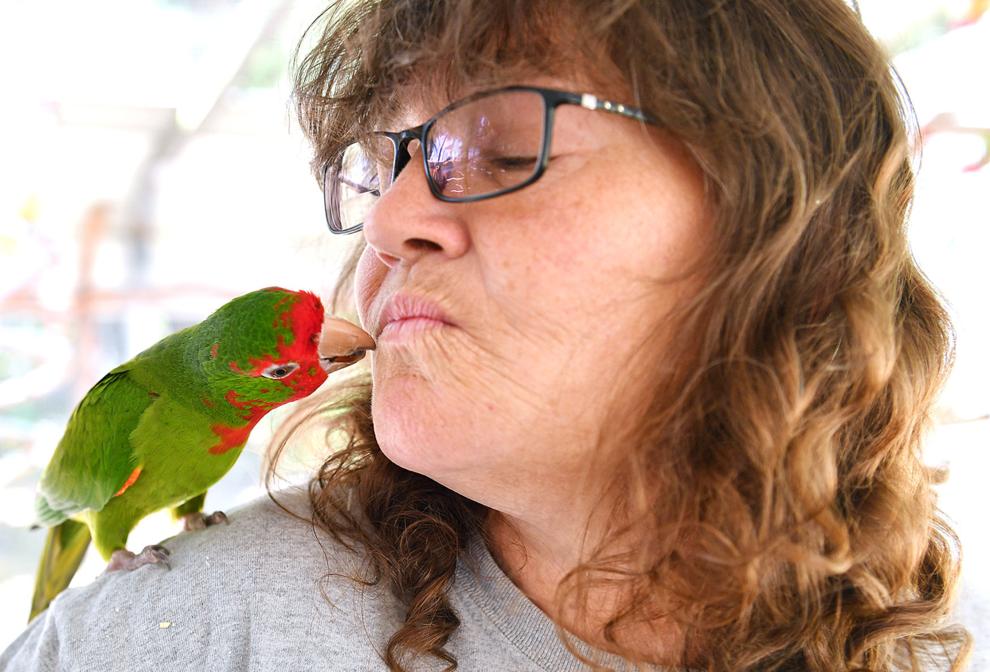 The biggest impact someone can have is becoming a monthly donor — $20 a month makes a big difference, Waas said. Other needs include: Volunteering a few hours a week. Adopt a parrot. Stop and take a walk. Talk to friends about Ziggy's Haven. Become a foster family for a parrot with special needs.
What difference does Ziggy's Haven want to make in Citrus County?
"One of the biggest differences we want to make is education," Waas said. "We firmly believe that our young people are the future. Our Saturdays are 100% run by our local youth aged 12-17, with adult supervision, of course. We teach them how to be responsible pet owners and that having a pet is a commitment.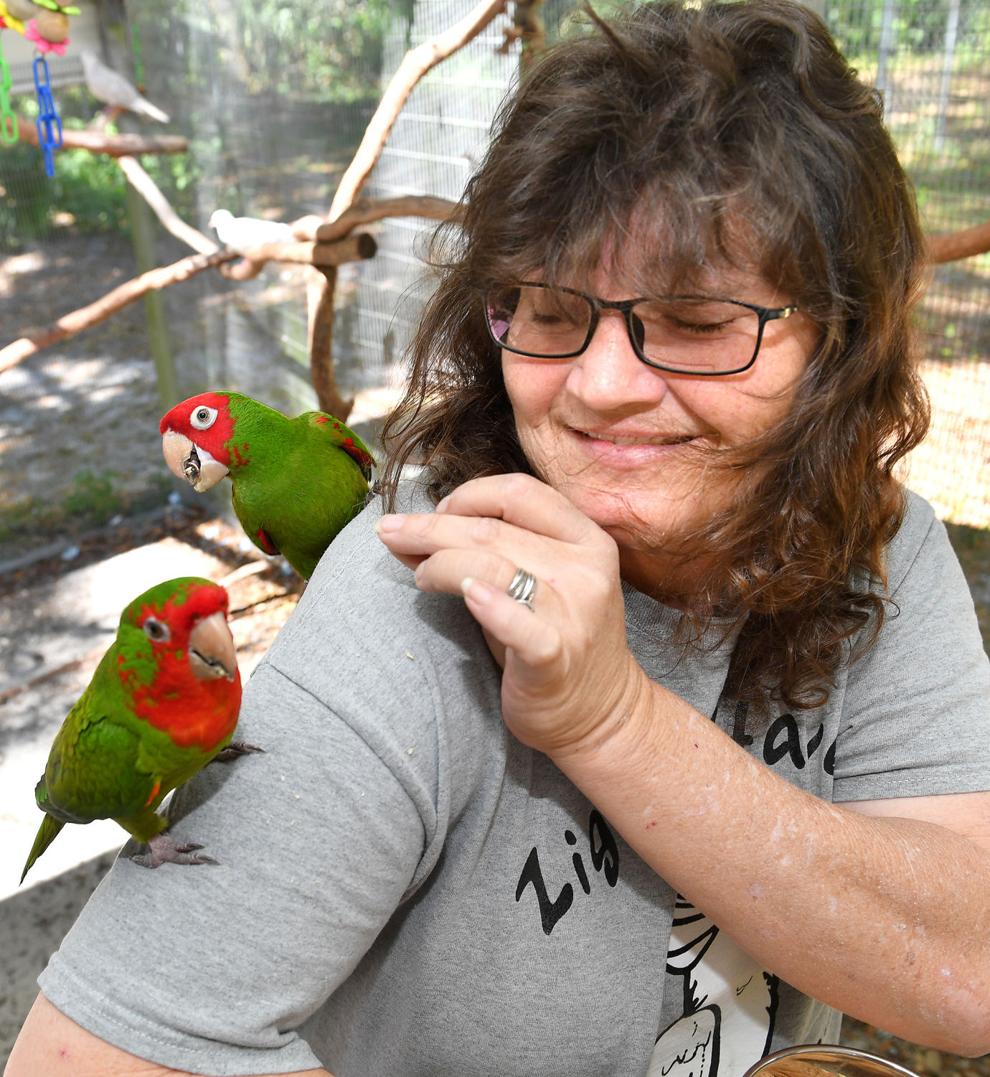 "We hope that in the future, fewer animals will be placed in shelters and more animals will stay at home. We need to teach society that animals are not disposable and that abandoning your pets should be a last resort," Waas said.
Future plans/dreams are to continue making the necessary improvements to transform Ziggy's Haven into an educational zoo type facility that would attract visitors from all over. This would bring much-needed funding to the organization as well as tourism dollars to local establishments.
"And, of course, we want to make a difference for those who need it most," Waas said, "our elderly and disabled people who are struggling to make ends meet. If we can provide food for the birds or help clean the cage while keeping this parrot in the home it knows and loves, it's a win/win situation for this bird and its owner.
Information:
Ziggy's Haven Bird Sanctuary is located at 84 N. Florida Ave., Inverness.
Phone: 352-419-4086
Email: info@ziggyshaven.com
Website: www.ziggyshaven.com
Facebook: www.facebook.com/ziggyshavenrescue