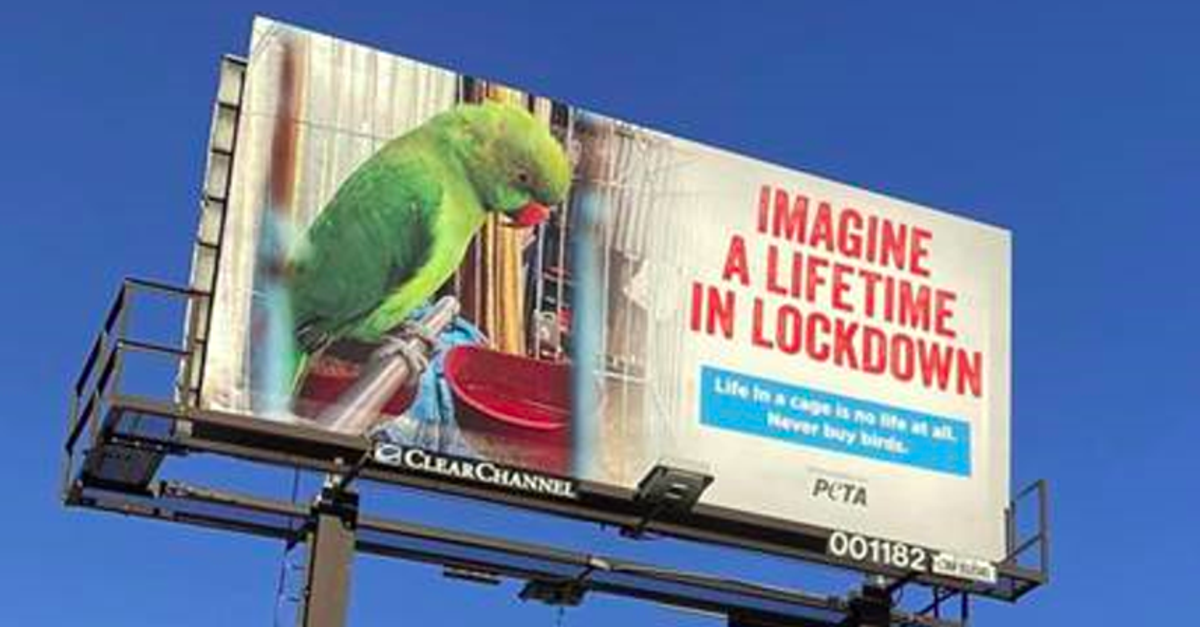 PETA buys San Antonio billboard one block from Petco store, exploding sale of birds as pets | San Antonio News | San Antonio
People for the Ethical Treatment of Animals (PETA) bought a billboard about a block from the Petco chain's location at 13909 Nacogdoches Road, calling the sale of birds inhumane.
"Imagine a lifetime on lockdown," the sign read, which shows a bird perched inside a containment cage. "Life in a cage is not life at all. Never buy birds.
Officials at Petco, based in San Diego, Calif., One of the nation's largest pet and pet supply retailers, were not available for immediate comment. The company operates seven stores in San Antonio, including the Nacogdoches store.
In a statement sent by email to Running, the animal rights organization said it was targeting Petco for selling "sentient beings to anyone with a credit card." The pet industry breeds birds in inhumane factories and frequently sells them to buyers unprepared to care for them during their decades of life, the group added.
"There are no happy holidays for caged birds, who cry, pluck their feathers and go mad under the stress of captivity," PETA Executive Vice President Tracy Reiman said in the e -mail. "PETA calls on buyers to avoid Petco, which will be on the 'rascal' list as long as it sells animals as if they were home décor."
The PETA notice board is located one block away at 14025 Nacogdoches Road.
Stay up to date with news and sights from San Antonio. Sign up for our weekly newsletter.