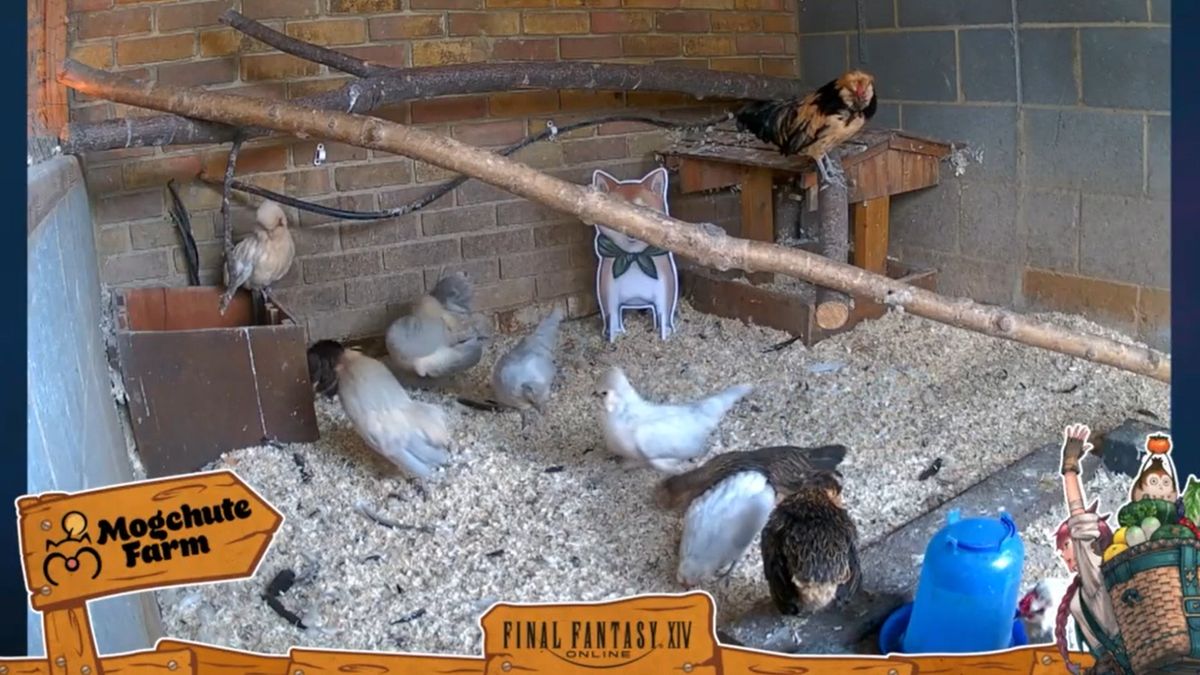 Rooster-obsessed Final Fantasy 14 players find a new mascot in Zenos the Rooster
In honor of the upcoming release of Final Fantasy 14's Island Sanctuary, the developers teamed up with a London farm to broadcast a week-long livestream featuring real animals, and the community immediately became obsessed with a rooster. whom they identified as Zenos in bird form.
The Final Fantasy 14 official Twitch account (opens in a new tab) is currently in the middle of a week-long stream leading up to the launch of Patch 6.2 and the Island Sanctuary on August 23. The streams will feature a variety of animals over the course of the week, but the first stage focuses on a chicken coop, complete with a golden and black rooster that the community has collectively decided to look like Zenos.
The Zenos rooster became an immediate obsession – worthy of its namesake. We are talking about complete fan art here.
The memes tested our reflexes so much that the farm officially renamed the bird Zenos the Rooster.
Mudfall Farm (opens in a new tab) is a British charity dedicated to protecting the environment, so all of these memes are ultimately supporting a good cause. The Twitch stream is still focused on chickens at press time, and as I write this, Zenos is sitting on a high perch watching all the lesser birds, as they should.
Along with previewing the contents of the upcoming patch, FF14 Producer Naoki Yoshida also talked about what to expect from the next major story step in recent interviews. It looks like we'll see the seeds of the next major expansion's story planted much later than usual this time around.
Maybe the best farm games and the best MMORPGs are one and the same, after all.