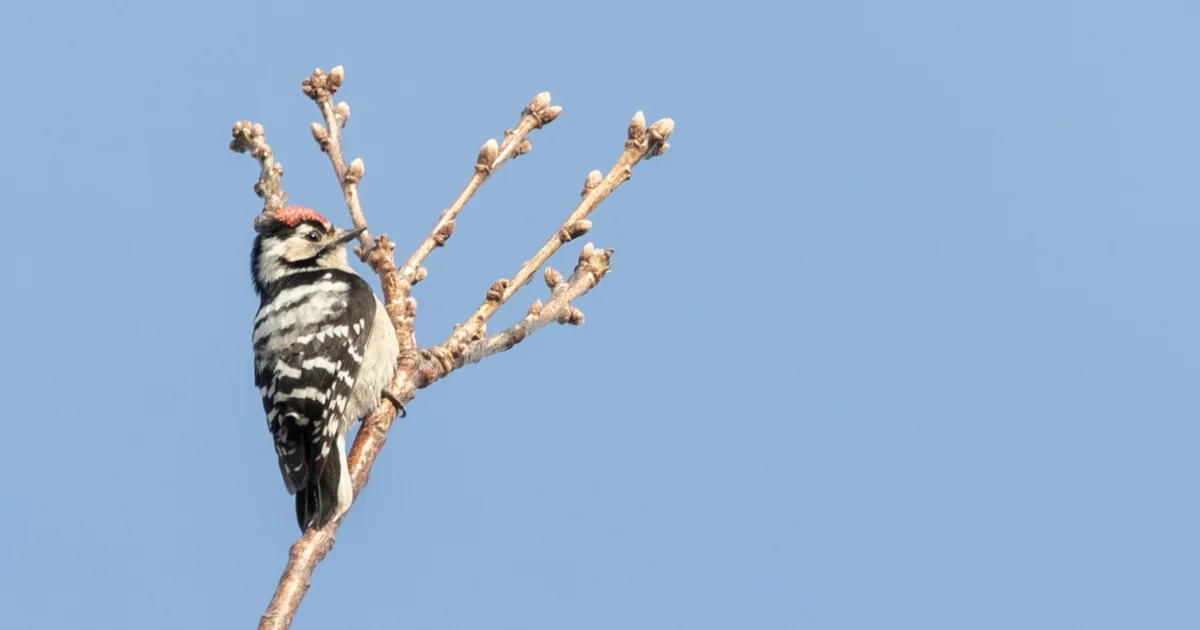 RSPB 'not ruling out' direct action to defend nature of government policy
The head of the RSPB says he is not ruling anything out as he organizes a mobilization of millions of people against what he calls the government's "attack on nature".
Beccy Speight has dismissed accusations from Tory MPs that the group was lying to its members and pursuing a marketing campaign, as it led a coalition campaigning against the government on key 'growth' policies which it says will hurt to wildlife and nature. The chief executive said a meeting with the secretary of state for environment, food and rural affairs, Ranil Jayawardena, had given no assurance that the government's growth policies would protect the nature.

The RSPB has partnered with the National Trust, Wildlife and Countryside Link and the Wildlife Trusts to challenge government policies (Alex Perry).
The RSPB made its concerns clear two weeks ago, saying: "Make no mistake, we are angry." Since then, he has joined with others including the National Trust, Wildlife and Countryside Link and The Wildlife Trusts to fight government policies they believe will threaten protected habitats and species, endanger the clean air, water and national welfare and penalize farmers. work to protect nature. Between them, the coalition of organizations has about 15 million members.
Speight said: "The response from the public has been overwhelming. I think it's really touched a nerve for people. We're dealing with a very serious situation and that's why we've seen this coordinated response. It wasn't not expected. It was an uprising of concern two weeks ago and the feeling that we must raise our voice to try to defend nature."
The groups have encouraged their supporters to lobby Tory MPs over the proposals which they say strike at the heart of environmental and wildlife protection. Speight added: "There is clearly a generic response that MPs have sent. It's just not credible to suggest this is a membership campaign. It has nothing to do with marketing; we have specific concerns that we have raised and we have not received assurances around any of them.
"Our members are people of all political persuasions who are voicing their concerns and I think that shows how important this threat is. All options are open for what we do next. This is a really serious situation and we we really need to make progress to get all the options on the table.We said we will engage our members, and we will.
When asked if the strategy would include direct action, Speight said, "We're not ruling anything out." Justifying the strong response, Speight said there was urgency to the situation, with 41% of species in the UK in decline and 15% threatened with extinction.
"It could be really critical if they rip up those regulations. The aim of the government's own environment law is to halt species decline by 2030. There's a huge amount of work to be done to achieve that. goal and I wonder if the government understands how much it takes to get there. The kind of proposals that have been put forward over the past two weeks suggest not," she said.
The RSPB was not mentioned in Liz Truss' party conference speech last week, but Speight is under no illusions that the charity is seen as part of the 'anti-growth coalition' "identified by the Prime Minister.
"We're not anti-growth," Speight said. "But growth is not just about GDP. We believe that growth needs to be done better, in a healthy and natural environment, which is essential if we want to build a strong economy in the long term. So it's about knowing how to go about it. , and the messages we've been getting so far about growth plans don't acknowledge any of that."