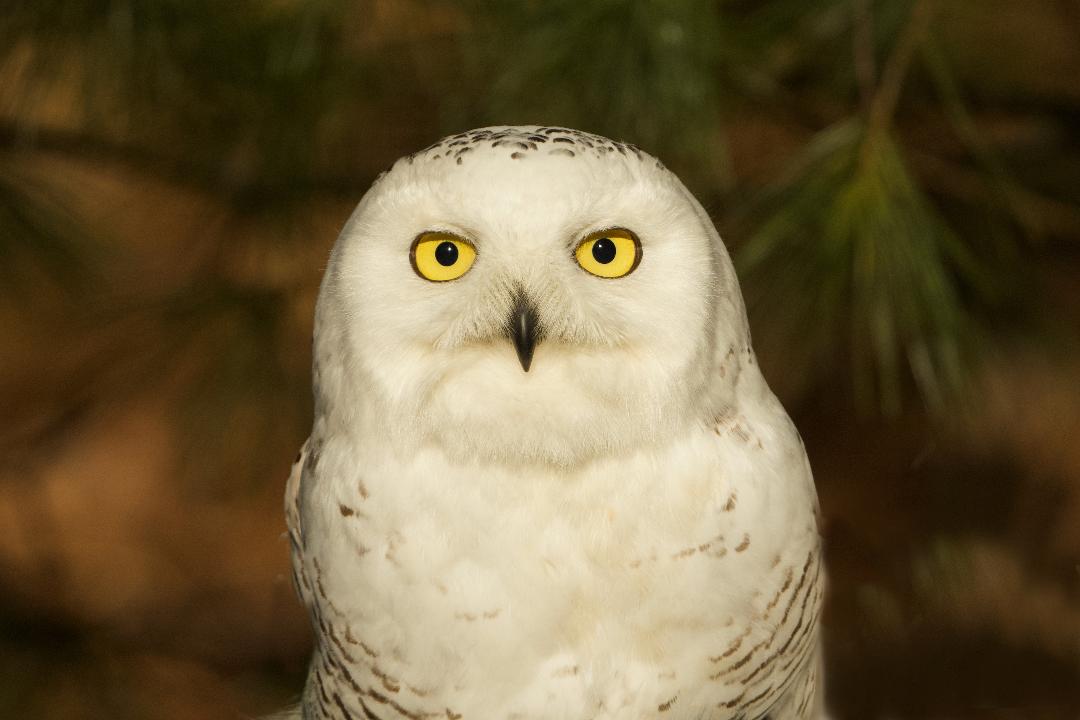 Snowy owl hit by car becomes 'ambassador' at CT rehabilitation center
A snowy owl that was hit by a car in Stratford late last year will never fly again, but the radiant white raptor is a natural star and the newest 'ambassador bird' for a rehabilitation center and of education.
Otsi, from a Native American word for White Ghost, suffered serious head and wing injuries when he was found struggling on the road in December and brought to A Place Called Hope in Killingworth. Born only last year, the young owl has recovered but part of his right wing had to be amputated so he has found a forever home, said center director Christine Cummings.